Change File Encoding
Supported platforms



Change File Encoding is a utility that allows you to change the encoding of text files. For example, files saved in US-ASCII can be converted to UTF-8. Over 170 encodings are supported. Requires Java 1.8 or higher.
Download Change File Encoding.
This program is shareware. If this program has been useful to you then please support its development by donating $10. Click here to donate.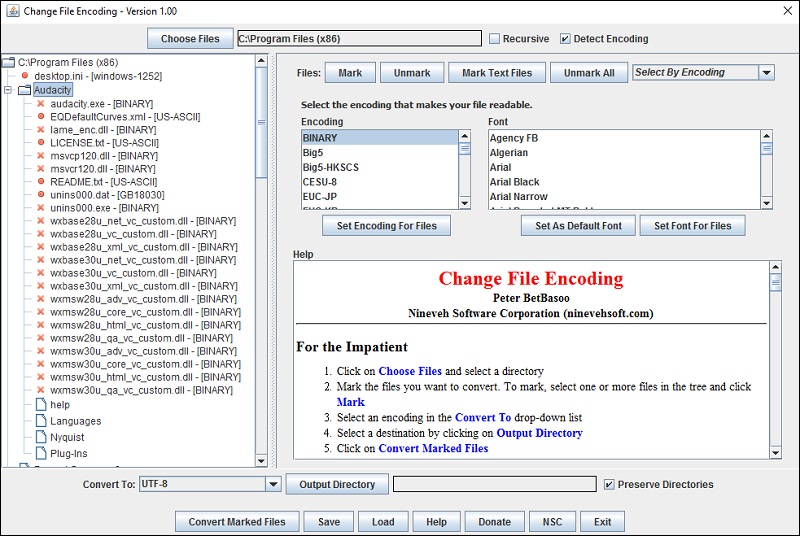 © , Nineveh Software Corporation